Featured Projects
IDS combines operational expertise with an intimate understanding of today's greatest challenges to bring our customers the solutions required for success in a complex and multidimensional world. We tailor solutions for a diverse range of government, military, nonprofit and public-sector customers. Our outstanding past performance and continuing work built IDS's reputation as the leading provider of training and support for complex operations.
---
ANDSF O&M and Training
IDS provides all management, labor; materials, equipment, security, transportation, contractor life support; and scheduled and unscheduled operations and maintenance (O&M) services in support of over 30 Afghan National Army (ANA) and Afghan National Police (ANP) sites and facilities located in provinces throughout Afghanistan. O&M services support mission critical facilities, such as power plants; wastewater treatment plants; solid waste collection and disposal; water treatment; and heating, ventilation, air conditioning, and refrigeration and repair.
IDS's Afghan National Training Program performs at multiple locations across Afghanistan, providing seminars on O&M processes and safety procedures. Our program graduates are ANA and ANP personnel who are trained, qualified, and equipped to maintain and manage critical infrastructure and facilities and protect equipment and systems that represent a substantial investment.
---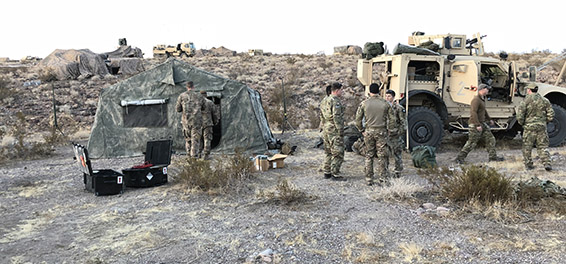 National Training Center
IDS prepares warfighters for the situations and domains they will encounter in real world, exposing them to the challenges they will face during military conflict. At the National Training Center, IDS provides mission support services for their critical training operations including advisory services, technical expertise, and system operators. Within our scope we deliver Interagency core support, the Leadership Training Program, Special Operations Forces training, social media replication, and replication of Human Intelligence (HUMINT) operations.
We ensure all facets of warfighter training is innovative and relevant, which is key to national defense.
---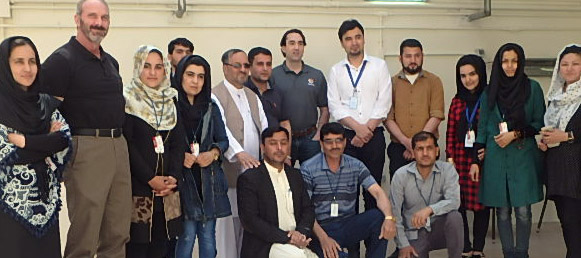 Flexible Implementation and Assessment Team
The Bureau of International Narcotics and Law Enforcement Affairs utilizes the Flexible Implementation Assessment Team (FIAT) to provide local national third-party assessment of cooperative agreements, grants, host nation programs, contracts and task orders throughout all 34 provinces of Afghanistan. FIAT program activities support effective monitoring and evaluation that will continue the transition and self-sustainability of Afghan-led institutions.
IDS equips FIAT with technically trained LNs who perform assessment and oversight duties across 63 programs, including hundreds of sites in some of Afghanistan's most non-permissive provinces. IDS recruits, trains, deploys and manages LNs who possess the skills, geographic insights, situational awareness and cultural acumen to conduct assessments throughout each Afghan province.